No corner of the country has remained unaffected by the devastating impacts of this ongoing pandemic. It has touched every individual, every household — but there's no doubt that Ireland's rural communities have been disproportionately affected due to the absence of vital work, opportunities, tourism and transport links.
One of the biggest challenges these communities are facing is a mental health crisis that has gone from bad to worse, but it's a challenge that a group of young volunteers in the West of Ireland has been tackling head-on throughout this pandemic.
We spoke to members of the Community of Wellness, or C.O.W, to find out more about the work they are doing in their Connemara community and beyond to promote mental health wellbeing.
What was your motivation for setting up the C.O.W?
We are all from the same area and were all strongly moved by the fact that so many of our friends and fellow members of the community face hardship and struggle that often goes undealt with. We banded together with no idea of what we were going to do at first, but with the end goal in sight of doing our part in making a little piece of the world a happier and more forward-thinking place to live.
We wanted to create a group, that advocates for mental health difficulties, highlights the resources in our area that are available to people and breeds a bit of happiness and fun into people's lives.
It's devastating when a member of our community takes their own life and we are seeing it occur more and more often. We are finished ignoring the fact that lots of people are at serious risk of suicide, and instead of saying "god what a tragedy another life gone", we want to encourage people to find the help they need before thoughts of suicide even occur.
We want to make minding your mental wellbeing a priority for everyone. Getting it to the forefront of everyone's minds so that we can lessen the shame and stigma surrounding mental health difficulties and suicidal behaviours. So that we all can be better equipped at caring for each other and identifying warning signs a person may be exhibiting.
How is the C.O.W different from other community groups in your area?
We are not so different from many of these groups, we all have the same goals more or less. We aim to be the glue between these groups, and a stage to amplify them, so that they can prosper. We are open to everyone, we are not a niche club, and we want to be a reminder to everyone that help and friendship is always just there if you reach out for it.
You've run a radio series on mental health wellbeing and launched products like fridge magnets that include information on 24hr support services. What other ideas are in the pipeline?
We have so much planned its hard to remember all of it at once. Summarising to main points;
To promote a more enriched and collaborative lifestyle amongst the people of Connemara, through community activities, providing classes and workshops in skills and hobbies, so that people have more contact with one another and get that idyllic beautiful sense of belonging.
To provide a social media platform to signpost already existing community groups, or allow for creation of new ones. Think of it like a message board in your local SuperValu
To promote better engagement with mental health, reduce the stigma around mental health issues, and help promote services that people may require, and point them to them if they so wish. I would go out on a limb here and say that 99 percent of people will struggle with their mental health at different stages in their life, and knowing how to handle it best and being in touch with oneself is important.
To encourage people of the community to take part in training for mental health, so that if they ever have a family member or friend in trouble in their life, they will know how to help them, and bring them to further assistance where necessary.
It's worth noting, we are open to any suggestions, anyone with an idea is welcome to provide it or get involved with us. We are an open group!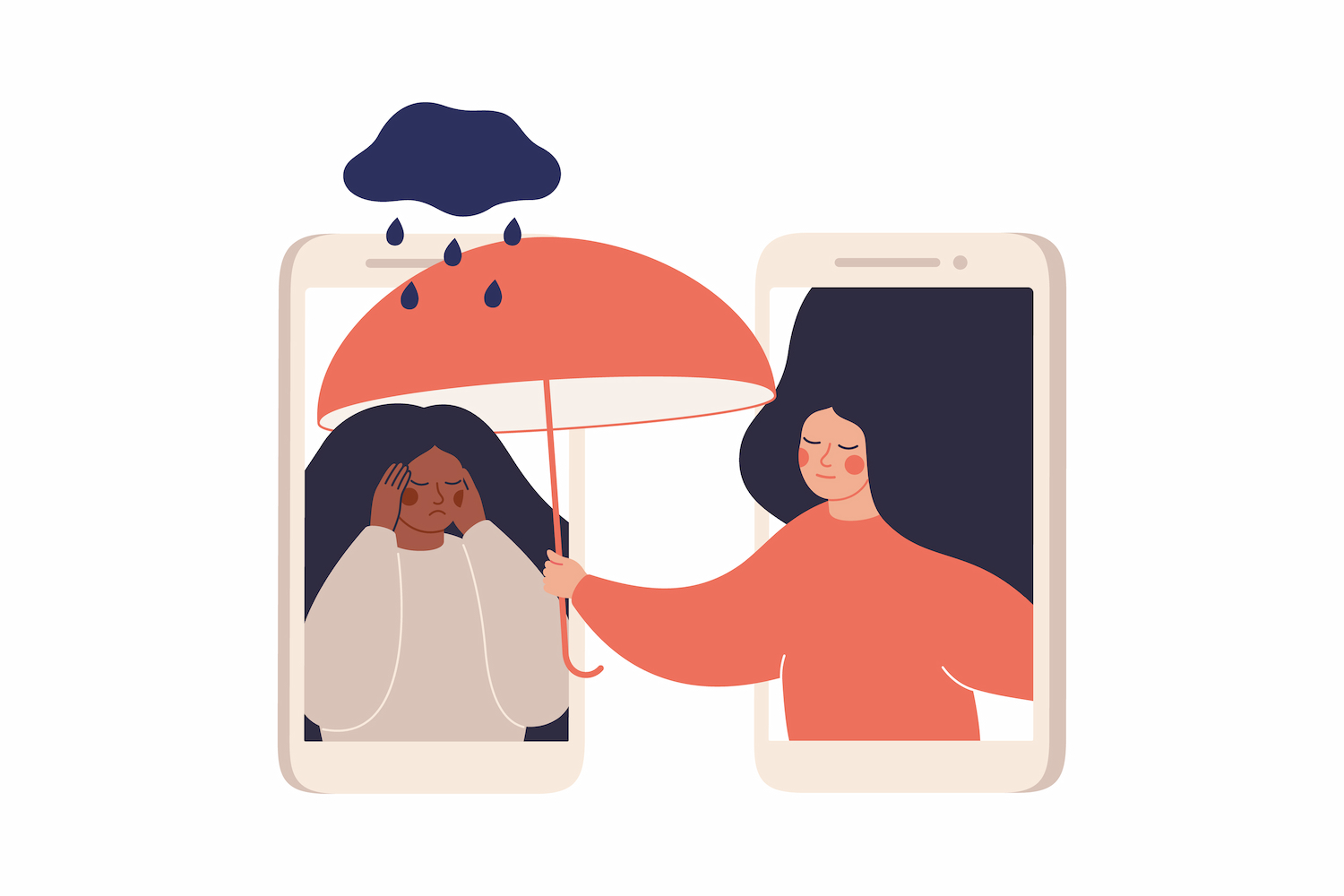 How has the pandemic affected your work?
We had hoped to start a walking group at the beginning of January, but of course, with the implementation of the Level 5 Lockdown restrictions, this wasn't feasible. Unfortunate but necessary with safety being our top priority. It has honestly been a real hurdle. There is only so much you can do online and so many of our ideas cannot go ahead right now.
We also haven't been able to get all the training we would have liked to, as only some of them are available online. We have had to meet virtually via zoom etc. Otherwise, the pandemic has spurred our work along. Recognising that within a national lockdown, feelings of isolation and loneliness only grow and therefore the need to remind people to look after their mental health and showing them the resources available to them is of paramount importance at a time like this.
How has the greater Connemara community reacted to the C.O.W?
We have gotten a great response from the greater Connemara community so far. We have hosted two Online table quizzes in the last few weeks and had around 50 participants with some excellent feedback. It's not much but it's a start, we are excited and welcoming to anyone who wants to join us in any capacity. The positive thoughts and comments inspire us to do better and reach further.
Who is encouraged to take part in your online initiatives?
Absolutely everyone. I'd like to take this opportunity to extend an invitation to everyone reading this to come and join us and take part in one of our Zoom table quizzes. They are a bit of fun and company on these wintry nights. Right now, all we have in place are the quizzes but the same invitation goes for all of our initiatives in the future. Everyone is welcome and hopefully, you'll enjoy yourself. Eventually, we aim to have all sorts of groups and initiatives that cater to all.
To find out more about how to sign up for their quizzes and other activities, contact thecommunityofwellness@gmail.com.